Acoustic Panel
Galloway Acoustics holds strong expertise in acoustic design and solutions with Acoustic enclosures.
Contact Us
Description
Galloway Acoustics holds strong expertise in acoustic design and solutions with Acoustic enclosures. Acoustic enclosures are a set of panels with sound-absorbing infill retained behind perforated sheets to absorb noise emissions from HVAC Chillers and Cooling Towers to surrounding external areas. The Panels can be attached to walls or ceiling hanged to prevent the reverberant pressure levels inside the buildings.
Acoustic enclosures are highly used to avoid wall noise transmission to adjacent critical acoustic comfort areas.
Construction of Galloway's Acoustic enclosures varies depending on acoustic level requirements to meet Rw ≥ 44 Rating. Performance data sheets and certifications are available upon request.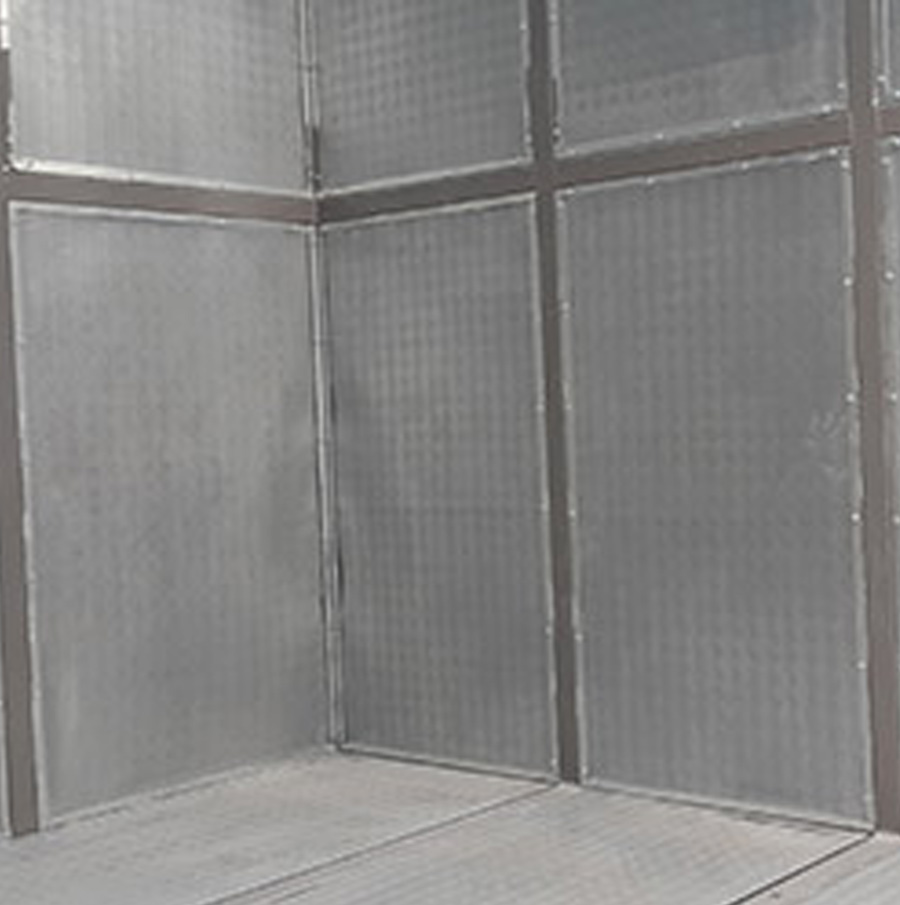 Features:
H-Frame: A cost-effective industrial enclosure/screen system
Pentapost: With high acoustic performance and a quality aesthetic appearance
Frameless/Site Assembly System: These include places like audiology rooms, recording studios, music practice rooms and permanent room partitions to name a few
Tailored construction to suit noise requirements
Multiple construction methodologies
On-site installation assistance
Application:
Chillers
Generator Rooms
Heavy Duty Compressors
Music practice rooms
Outdoor HVAC Equipments
Pumps
Fan rooms
Testimonials
"We, at Tru-Duct Inc., are proud to be a Manufacturing Licensee of Galloway Acoustics. This programme has allowed us to enter the Noise Control market, in particular, that of HVAC silencers in a fast and effective way with a robust package which includes complete training. We strongly recommend this programme to any manufacturing company that wishes to expand its product portfolio into Noise Control Products. "
- Tru-Duct, USA
"Our alliance with Galloway Acoustics enabled us to offer our existing clientele in the mining, power generation, marine, construction and HVAC sectors with a complementary and comprehensive solution. The team demonstrated solid technical expertise and led us efficiently through the entire process leading up to production by providing necessary training and support."
- Barclay Engineering, Australia
"Leminar Air Conditioning Industries LLC has gained a significant competitive advantage with the inclusion of noise control solutions to our product offering. The Manufacturing License has allowed us to diversify, grow and increase our market share. We are extremely pleased with the way Galloway Acoustics supported us during the technology and skills transfer phase. They provided us with hands-on training and superior product quality."
- Leminar Air Conditioning Industries, UAE