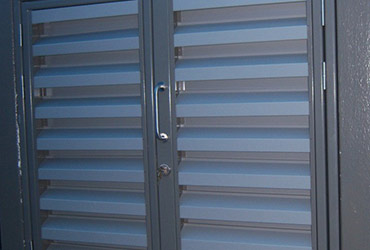 Acoustic Doors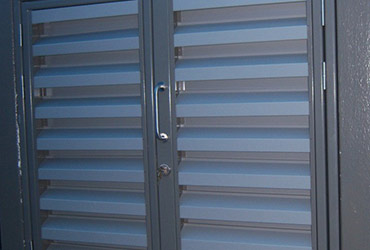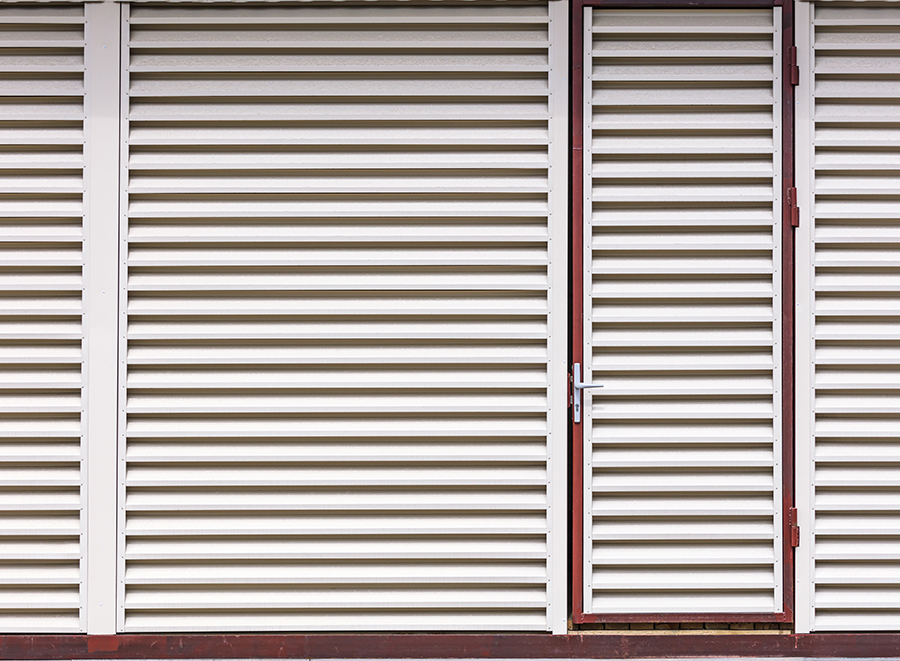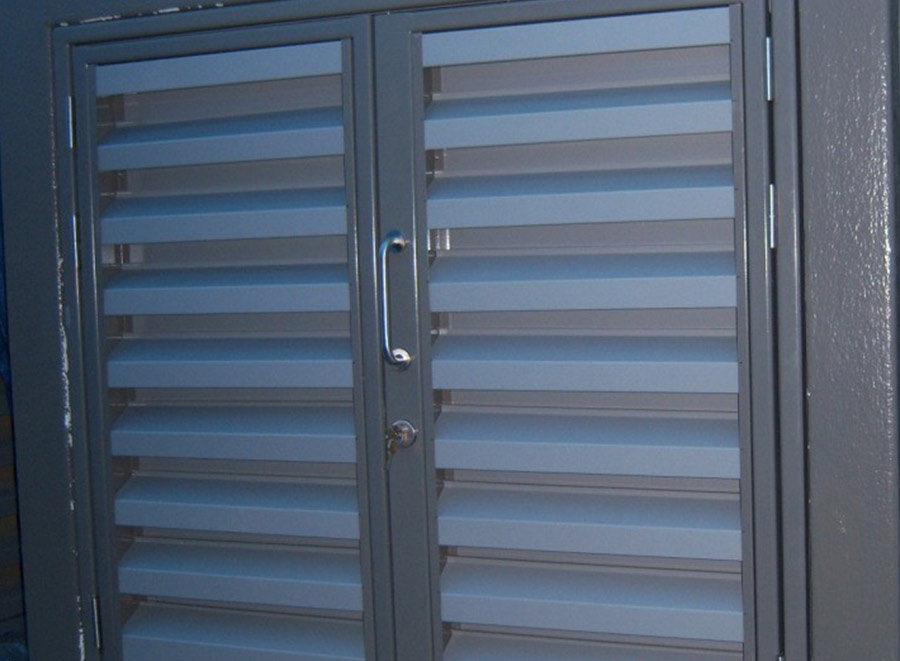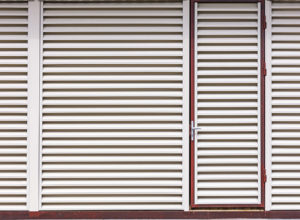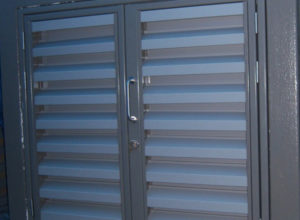 Description:
Galloway Acoustic's louvered doors provide an elegant aesthetic view while allowing air to pass through shielding the environment from unwanted noise. Acoustic Louvred Doors are designed with metal Acoustic louvre blades with high Rw sound reduction acoustic infill , distinct with air ways at required space and fixed into all side metal fabricated case. The free area of designed louvre is designed to achieve the optimum performance in terms of SRI and Pressure loss.
Performances are certified upon sound insulation (Sound Reduction Index) tests carried out by Salford University in a UKAS accredited test facility and procedure in accordance with BS EN ISO 140-3 1995 – Certifications are available upon request.
Galloway Acoustic louvered doors are tailor made depending on the requirements of Acoustic design and project constraints.
Features:
Robust construction, Galvanised and Aluminium
Enhanced weather and acoustic performance
Secured locking system
Heavy Hinged door construction.
Acoustic blade depth upto 300mm.
Applications:
Refrigeration plants
Data Centres
Power generation Equipment
Cooling Tower Buildings.
Machinery Enclosures
Mechanical Equipment Rooms