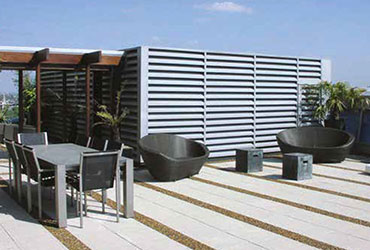 Louvre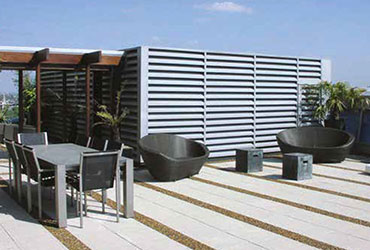 Creating apertures in a building's external fabric to allow air to enter whether by natural or forced ventilation has always caused the design team a dilemma.Louvres have become an accepted aesthetic solution to solving this functional problem while at the same time effectively disguising the fact that an aperture exists.
Though effective in disguise to the human eye at normal angles that an aperture does exist, due consideration must be taken to the ingress of both rainwater and unwanted visitors in the form of birds and insects, while at the same time not having too large a resistance to ventilation air entry or exit.
Galloway Acoustics has designed its range of acoustic and non-acoustic louvres with these perimeters in mind and can accommodate all potential applications that may require the use of louvres. All the acoustic options have been tested at Salford University to a UKAS accredited standard.
Standard Construction and Specification Models
L-AS-150 Single Bank 150mm deep, 150mm pitch
L-AD-150 High-performance Double Bank 2 no 150mm deep (304mm overall), 150mm pitch
L-AS-300 Single Bank 300mm deep, 150mm pitch
L-AD-300 High-performance Double Bank 2 no 300mm deep (604mm overall), 150mm pitch